Couple Therapy
by Alessio Faggioli - MA, BS(H), BA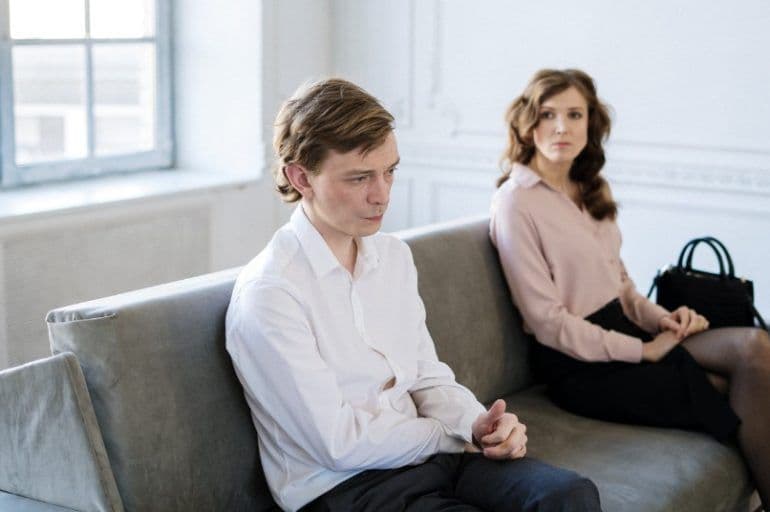 Many people don't know when their relationship is getting 'dry', emotionally, psychologically and ultimately sexually. There are many reasons why a person acts in a certain way, perhaps undermining his/her relationship. When it happens, the bond in a couple gets "under stress" and it can result in miscommunication, lack of understanding and certainly a period of intense emotions. In case you are going through this period, how do you talk about certain topics with your partner? How do you initiate the conversation without fighting or arguing? Couple therapy can help!
What is Couple therapy
Couple therapy is a type of talking therapy which aims to work with each individual and their relationships to help them unlock the potential of the couple. It helps the partners to rediscover what brought them together, to bring back that energy, that enthusiasm, and adrenaline into the present life of the couple. Aims to face the blockages many times created by lack of communication, helping with enhancing compassion towards the other partner.
When should you go to couples therapy
Lack of communication is one of the most common reasons why couples come to therapy. Some couples report that the fight keeps going on over and over and it doesn't seem to stop. Others feel they are stuck in their life without knowing what to do next and this is also reflected in their relationship. Others speak about a lack of connection which once was there with their partners. Several signs that can help you to understand that it is time for the couple to see a professional therapist are:
Emotional disconnection;
Having the same fights without being able to resolve them;
Lack of sexual intimacy;
Unhealthy habits:
Feeling unsupported and disconnected;
Betrayal;
Abuse;
Recurring anxiety and depression;
Lack of trust towards your partner.
A professional therapist can help the couple to become aware of what is happening and support the partners in developing new strategies to improve their relationship. This is not always possible, some partners have already departed from the "relationship" or perhaps they feel different and want different things in life…. they have changed.
Can couples therapy make things worse?
When I receive questions such as:
Can marriage counselling make things worse?
Will couple therapy ruin my marriage?
Based on my professional experience as a psychotherapist and psychologist, I reply that couple therapy is a catalyst that stirs and brings up what is already there. Couple therapy opens up for discussions about hard topics, making partners vulnerable and many people are not used to it. It creates the opportunity to have honest communication (perhaps for the first time in their life). Helps to face what has been "boiling" within the partners but perhaps it is too painful to face it alone. Some couples do break up during and after couple therapy, this is inevitable. Many people get clarity about what keeps them in the relationship, which is sometimes not enough anymore. In this case, couple therapy helps to navigate this new chapter of pain and uncertainty, by supporting the couple in this painful process.Some other couples, after several sessions, can rediscover and connect with the initial spark they felt when they first met. They decide to give another chance to their relationship, to commit to this new chapter and pay close attention to their partner's needs and theirs.
What can I do instead of couple therapy?
It is quite difficult to answer this question, but perhaps one way is to get closer to your partner. Begin with communicating with an honest and deep connection without judgement. You can do that by asking each other some simple questions:
Do you feel you are being considerate enough?
Are you satisfied with our relationship?
Do you get your needs met?
What can I do for you?
These questions apply to both partners and it creates an opportunity to connect deeply with yourself, your needs and your partner's needs.And more importantly, make time for each other, have a cup of coffee/tea, go for a walk, go to a music concert, go for a trip (if you can), and start laughing again (if possible)!If those suggestions work for you both, you certainly don't need to see a couple therapist!
How long should couples therapy last
The service I offer as an English speaking therapist in Prague, begins with an initial assessment over the phone with both partners, after that we schedule an appointment for our first session. This will allow us to understand "where the couple is at" and what the couple's needs are.If the initial session works out and we feel "we are a good fit", I usually suggest a commitment of 6 sessions, one session per week. This is not a fixed requirement but it helps to establish a therapeutic alliance, which is the most powerful tool we can use for the therapy. In my expertise, some couples only need short-term therapy, usually 6-12 sessions. There are other cases where the couple brings a more complex situation and in that case, we would be working long term. Couple therapy only works when both partners agree with what is necessary for them, they will be making the decisions, it is not up to the therapist.
Couples therapist in Prague
I am an English speaking couple therapist in Prague.I trained in Ireland where I became an accredited Irish psychotherapy with IAHIP. I am also an accredited Czech Psychotherapist.I hold a BA(H) in Counselling and Psychotherapy from CIT in Cork – Ireland. I hold an MA in Psychology from the university Unimarconi in Italy.I trained as a couple therapist with the Gestalt Institute of Ireland and I have been practicing psychotherapy for the last 9 years. You can have a look at my approach and who I am by visiting my website here. Couples counselling has been one of my main interests since the beginning of my career. I love helping people and couples to become aware of their potential versus their stuckness and help them to achieve what they are meant for. Despite it can be a very difficult process, it is highly rewarding.
Types of Couple therapy
As a couple therapist I use mainly Emotionally focused therapy (EFT) and psychodinamic couple's therapy approach. While the first focuses on improving bonding the second helps to work with fears, blockages, traumas and self-reflection. Enhancing awareness and compassion are very important to help the couple transforming their current situation.
Couple therapy prices
The cost of couple therapy depends on the financial couple situation and there is no difference between for face to face and/or online therapy. You can have a look at the prices by visiting my website page here.
Book on couple self-therapy