Internal Family Systems Therapy
by Alessio Faggioli - MA, BS(H), BA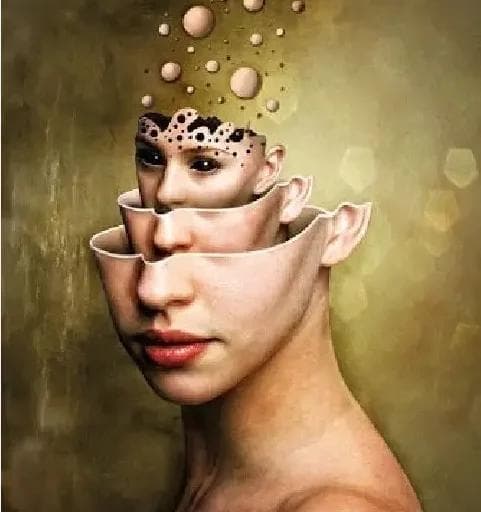 Dr. Richard Schwartz, defines Internal Family Systems (IFS) as a powerful psychotherapeutic model that works with "Parts" and "Self". The division comes from a belief that the Mind is naturally made of multiple "layers", also referred to as sub-personalities. One important note is that this type of "internal division" shouldn't be confused with having multiple personalities, the latter falls into a personality disorder spectrum. IFS gives an opportunity to understand the psyche from a different perspective, it creates a powerful healing methodology for traumatic events and emotional wounds. The therapeutic work requires the understanding of each Part, with their feelings, motivations, beliefs and goals. Additionally, IFS helps clients to connect with their Inner centre called Self and its inner qualities such as compassion, confidence and groundedness. This connection is pivotal to the healing process. By learning how to access the Self, the person will be able to connect with different Parts and begin the healing journey!
Model
There are different basic assumptions in the Internal Family Systems model:
Everyone has Self,
Everyone's Mind is subdivided and we call them Parts,
Every Part have a good intention: to protect the person,
Every change made internally will be reflected in the external.
Parts
Parts are defined as sub-personalities characterized by different aspects of ourselves. They can be experienced in a number of ways, such as thoughts, sensations, images, beliefs etc. Parts have a specific role in the functioning of the individual and their main aim is to protect the person. Each Part carries a belief system and when it affects the person's daily functionality, it is possible that they are carrying a "burden" (anger, shame, fantasy, extreme belief, etc).
Parts are dived by their roles: Protectors (Manager and Firefighters) and Exiles.
Self
Self is described as uncorrupted and as the centre/nucleus of ourselves. It possesses numerous qualities such as compassion, confidence, capacity to care and love, a felt sense of being grounded, curiosity, creativity, and courage.
What is internal family systems therapy used for?
IFS can be used for:
Individual psychotherapy,
Couple therapy,
Group therapy,
Family therapy.
It is especially effective for the following conditions:
Trauma,
Grief and loss,
Anxiety,
Depression,
Panic attacks,
Substance abuse,
Phobias,
Compulsive behaviours,
Spiritual crisis.
What happens in the IFS session?
Internal Family Systems is based on talking therapy. The psychotherapist normally focuses on what is present in the "here and now" asking the client to relax, to take a few deep breaths and focus on a particular body sensation, with closed eyes, seeing if there is any visual image or becoming aware of the thoughts.
Without going too much into details, there is always a Part behind one of those sensations/images/thoughts. The therapist will help the client to "get close enough" to the Part to discover what's happening internally, what is the Part carrying on and what are its beliefs. Curiosity plays a big role in this therapeutic approach, and this is also a quality that belongs to Self.
What is the goal of IFS therapy?
The main goal of Internal Family Systems therapy is to achieve harmony and internal balance by freeing the different Parts from their burdens and their extreme roles. It is pivotal to help the system to restore trust in the Self. The individual who is in the healing process begins to place the Self and its qualities in charge of his/her life.
Trauma therapy: is IFS effective?
As a psychotherapist and researcher, I prefer to quote Hodgdon et all. (2020), who gives a thorough explanation: "IFS therapy focuses on enhancing ability to attend to difficult and distressing internal experiences (i.e. "vulnerable parts") mindfully and with self-compassion (i.e. from the Self), in order to increase capacity to successfully "be with" or tolerate and process traumatic material. A core goal of IFS is to foster specific mental states during the therapy session that support the engagement of the client's compassionate Self, which fosters a safe internal environment that enhances the processing of traumatic memories and promotes healing, including curiosity, calm, clarity, connectedness, courage, creativity, and compassion (Anderson et al., 2017).
Self-compassion, a particular focus of IFS, has been shown to mediate the association between childhood trauma exposure and PTSD symptoms (Barlow et al., 2017). Because survivors of trauma often exhibit a notable and disruptive degree of self-blame and shame regarding traumatic experiences (López-Castro et al., 2019), fostering self-compassion may be a particularly effective change agent. Self-compassion has been associated with multiple indicators of well-being (Neff et al., 2007) and lower levels of depression, anxiety, stress, and body shame (Neff et al., 2017). In addition, IFS utilizes mindful observation and connection with bodily sensations in order to increase interoceptive awareness, another potent therapeutic target for increasing ability to tolerate the difficult feelings and sensations experienced in PTSD (Van der Kolk, 2006). Finally, IFS utilizes the inherent wisdom of the Self to address and rework cognitive distortions that are commonly associated with childhood traumatic experiences in a non-confrontational and non-shaming manner. While a full description of all of the components of IFS is beyond the scope of this article, we refer to reader to the IFS Skills Training Manual for a more complete overview (Anderson et al., 2017)."*
Can I do IFS on myself?
I am a psychotherapist who believes that the ultimate goal of therapy is to walk together with a client for a little part of their life until they are able to develop some skills and learn how to enjoy this adventure called life.
IFS can certainly be done on your own, a form of Self-Therapy. In case this is what you are interested in, you can watch an interview of Jay Earley on IFS here.
Limitation of IFS
In my experience working as a psychotherapist, I would be very careful to use this model with people affected by serious mental disorders such as schizophrenia or dementia. Other limitations come from client's resistances, lack of external support and from the therapist's limitations.
Internal Family Systems psychotherapist in Prague
I am an English speaking psychotherapist and psychologist working in Prague.
I trained in Ireland where I became an accredited Irish humanistic integrative psychotherapist with IAHIP. I am also an accredited Czech Psychotherapist.
I hold a BA(H) in Counselling and Psychotherapy from CIT in Cork – Ireland. I hold an MA in Psychology from the university Unimarconi in Italy.
I have been practising psychotherapy for the last 9 years and one of the methodologies that I have learnt and have been using is Internal Family Systems. You can have a look at my approach and who I am by visiting my website here.
Psychotherapy prices
The cost of psychotherapy depends on the client's financial situation and there is no difference between for face to face and/or online therapy. You can have a look at the prices by visiting my website page here.
References:
Dick, C., Yalom, V. & Schwartz, R. (2009). Instructors' manual for internal family systems therapy.
Hilary B. Hodgdon (2020). Internal Family Systems (IFS) Therapy for Posttraumatic Stress Disorder (PTSD) among Survivors of Multiple Childhood Trauma: A Pilot Effectiveness Study.
The Center for Self Leadership. http://www.selfleadership.org/outline-of-the-Internal-family-systems-model.html
IFS, an Evidence-Based Practice (2015). http://foundationifs.org/news-articles/79-ifs-an-evidence-based-practice
Schwartz, R. C. (n.d.). Evolution of the internal family systems model. Retrieved from http://www.selfleadership.org/about-internal-family-systems.html
Schwartz, R. C. (2013). Moving from acceptance toward transformation with internal family systems therapy (ifs). Journal of Clinical Psychology: In Session, 69(8), 805-816.
*Hodgdon et all. (2020). Internal Family Systems (IFS) Therapy for Posttraumatic Stress Disorder (PTSD) among Survivors of Multiple Childhood Trauma: A Pilot Effectiveness Study. https://www.tandfonline.com/doi/full/10.1080/10926771.2021.2013375